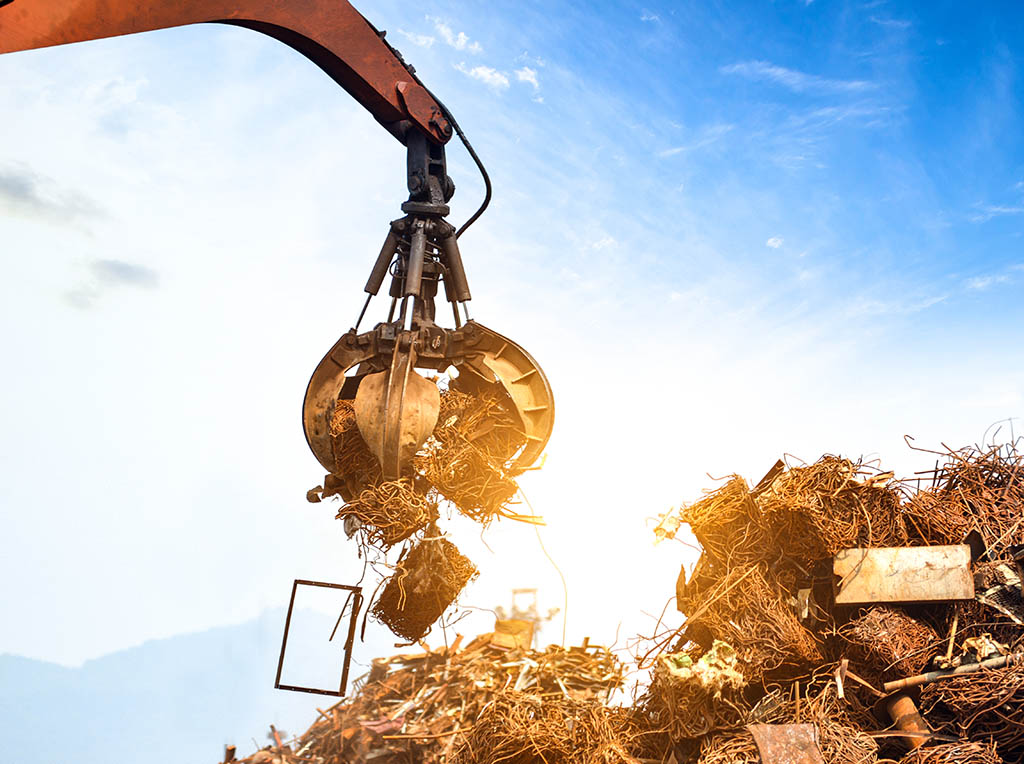 We buy all types of metal including ferrous and nonferrous materials. Different types and grades include the following.
Sheet Iron
Appliances
Copper
Brass
Aluminum
Steel
Lead
Zinc
And other mixed metals
Find out what materials are PROHIBITED and REGULATED.
Click the button below to download a PDF of the complete list of regulated and prohibited materials as well as those we may accept on a conditional basis. This downloadable PDF includes the Spanish translations.
Haga clic en el botón a continuación para descargar un PDF de la lista completa de materiales regulados y prohibidos, así como aquellos que podemos aceptar de forma condicional. Este PDF descargable incluye las traducciones al español.
Some recyclable materials can pose a threat to human health and/or the environment if not recycled or disposed of properly. As such, the following materials MAY be accepted at Windy City, but ONLY IF it is determined that such materials can be handled and disposed of in accordance with applicable federal, state and local rules and regulations.
Flammable / Combustible Materials:
Any scrap material that may have contained potential flammable or combustible materials must be segregated from all loads. Examples include the following:
Solvents
Liquid Fuels
Paints or Coatings
Potential Fire Hazards:
Any scrap material that has the potential to cause a fire must be segregated from all loads. Examples include:
Lithium & Lead-Acid Batteries
Battery Operated Tools & Toys
Self Starting Grills
Compressed Gas Cylinders:
Intact compressed gas cylinders must be segregated from all loads.
Ballasts and Capacitors:
PCB ballasts and capacitors must be segregated from all loads.
Hazardous Material:
The following materials must be segregated from all loads:
Mercury-containing materials, i.e. thermostats, thermometers, baumanometers, switches, fluorescent or mercury vapor lights, etc.
Asbestos-containing materials, i.e. pipe insulation, surfacing materials, etc.
Aerosol cans that are not punctured and empty
Electronics: The following items will only be accepted incidentally since Windy City is not a registered Electronics Recycler. We do not process these items: televisions of any kind, computer monitors, electronic keyboards & mice, printers, fax machines, scanners, DVD players, DVD recorders, VCRs, digital converter boxes, cable receivers, satellite receivers, portable digital music players, video game consoles.
Appliances: Appliances containing refrigerants will be accepted but ONLY if supplier provides notification in accordance with Windy City Refrigerant Recovery Contract, which will allow Windy City the opportunity to properly recover any remaining refrigerant from the appliance.
Closed Containers:
Any container (tank, drum, etc.) that is sealed and/or cannot be inspected for interior contents will NOT be accepted under ANY circumstances.
| | |
| --- | --- |
| Sunday | Closed |
| Monday | 6:00 am – 5:00 pm |
| Tuesday | 6:00 am – 5:00 pm |
| Wednesday | 6:00 am – 5:00 pm |
| Thursday | 6:00 am – 5:00 pm |
| Friday | 6:00 am – 5:00 pm |
| Saturday | 6:00 am – 12:00 pm |